Centurion Wakesurf Boats for Sale in Missouri:
Centurion Wakesurf Boat Dealer
At Hughes Marine, we are an authorized dealership that specializes in selling new and used Centurion wakesurfing boats in Missouri. A manufacturer that spearheads innovation in the marine industry, Centurion boats are known for their unique unibody construction, superior wave technology, flexibility, and strong interior. A one stop solution for buying new and used wakesurf boats in Missouri, we have the necessary expertise and experience to browse a range of Centurion wakesurf boats for sale. From finding a boat that fits your lifestyle in Missouri and budget to providing you ample information for making an informed decision, we work to serve your needs.
Missouri's Premier Dealership to Buy Wakesurf Boats for Sale in Missouri
The deep V hull design of a wakesurf boat helps in giving a natural push to the boat, while its internal ballast helps in weighing down the hull further into the water for creating massive waves. With efficient water displacement being vital for a thrilling wakesurf experience, Centurion boats are known to have a noticeable difference, which is reflective in their optimized power and practical design features. Visit our dealership in Missouri to discuss your specific needs with our talented team and browse our exclusive inventory, which includes the Centurion Vi24, Fi23, and Vi22.
Looking for Affordable Centurion Wake Boats in Missouri? Visit Hughes Marine
Our Centurion boat dealership in Missouri believes in streamlining the boat shopping experience, which is why we guide you each step of the way. We are known for retailing used Centurion boats that are comprehensively tested according to our appearance and mechanical parameters. From hull to wake, Centurion boats combine practicality and innovation unlike any other boat on the market in Missouri. So, whether you're looking for your first wakesurf boat or want to replace your current boat, we have a variety of used Centurion wake boats.
---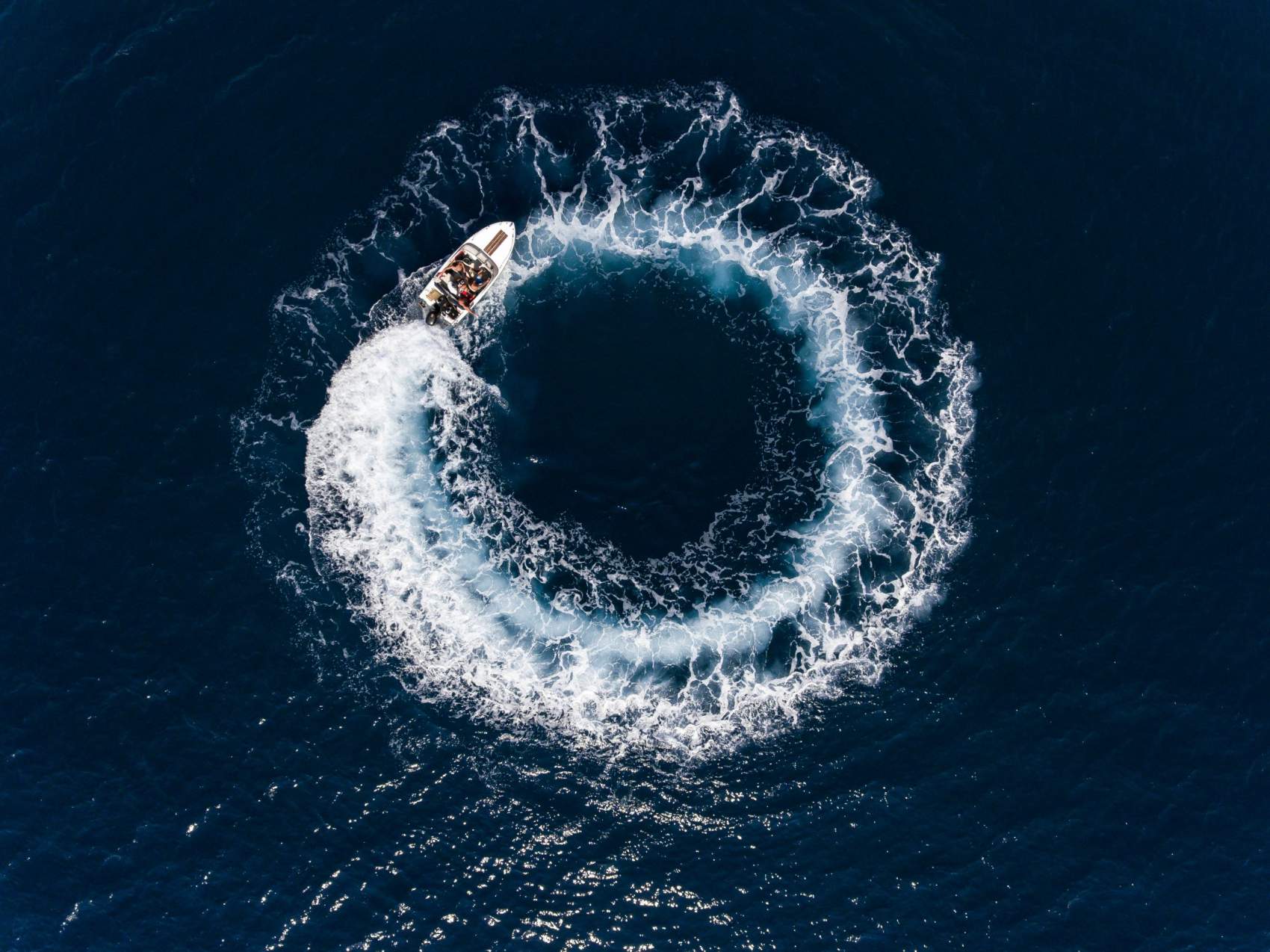 Settle for Nothing Less Than Perfection When You're Out on the Water
---
Hughes Marine is a family-operated and owned business excited about all the boating possibilities for our customers. As an authorized dealer for Centurion, Supreme, and Four Winns Boats in Missouri, we have been serving boaters just like you for years. We're proud to provide our customers with both new and used wakeboarding, wakesurfing, all-around — and even pontoon — boats. Plus, we have a fully stocked pro shop loaded with all the accessories, apparel, life jackets, and lake toys you'll want or need for a perfect day out on your boat.