Kyle Hughes, the owner of Hughes Marine, grew up vacationing on Lake of the Ozarks. During that family time on the lake, he began to have a strong desire to one day work full time in the Marine industry.

Later he and his high school sweetheart, Dana, discovered Table Rock Lake and set their hearts on creating a future together in southwest Missouri.

First, their adventure led them from their hometown of Bedford, Iowa to Orlando, Florida, where they both studied. Kyle obtained a degree and training in Marine technology and mechanics while Dana worked toward her nursing career. They then returned to the Midwest in order for Kyle to work under some of the best mechanics in the industry during his two-year internship.

The couple settled down in Kimberling City and began to grow their family. They welcomed a baby boy, Kannon Chael, in February 2015. That same week, they closed on the property and future building site of the business.

The couple worked non-stop to establish themselves in the Ozarks. As Dana began working at a local hospital, Kyle's dream of creating his own unique marine institution became a reality as he constructed a first class shop and opened the doors of Hughes Marine in the heart of the Table Rock Lake boating community.

As the business grew, so did the team. Kyle has continued to grow a tight-knit, talented, and hard working crew. The success of the business allowed for growth and movement into more areas of the marine industry.

Kannon and his love for all things boats also grew! Kannon absolutely loved work and loved the lake. He worked alongside his daddy at the shop every chance he had!

In 2017, the family suffered a tremendous loss when Kannon passed away in an accident. Kannon was such an important part of the Hughes' life that they love to share about him and his story. In memory of him, his name was incorporated into the business logo. He will always be a part of the family business!

The business continued to grow exponentially, and Kyle needed all hands on deck. In 2018, he and Dana started to consider the possibility of her coming on staff. She left her position at the hospital and began handling administrative, accounting, and customer service duties. She endures a lot of teasing as the guys give her a hard time, but she keeps them all straight and organized. Your first encounter at Hughes Marine will likely be her smile and warm welcome.

Hutton Remy was born in 2018. He loves boats and his momma! He is normally a little reserved and shy, but when he is at the shop, he's the boss!

Kyle, Dana, and the entire team strive to bring a new, fresh way of doing business into an industry that desperately needs professional, honest, and reliable people. Kyle grew up watching his parents start small companies, and then over time, grow them into very successful, industry-leading, family-owned businesses. These are the open-minded, visionary qualities that make this the perfect marina for all your boating needs.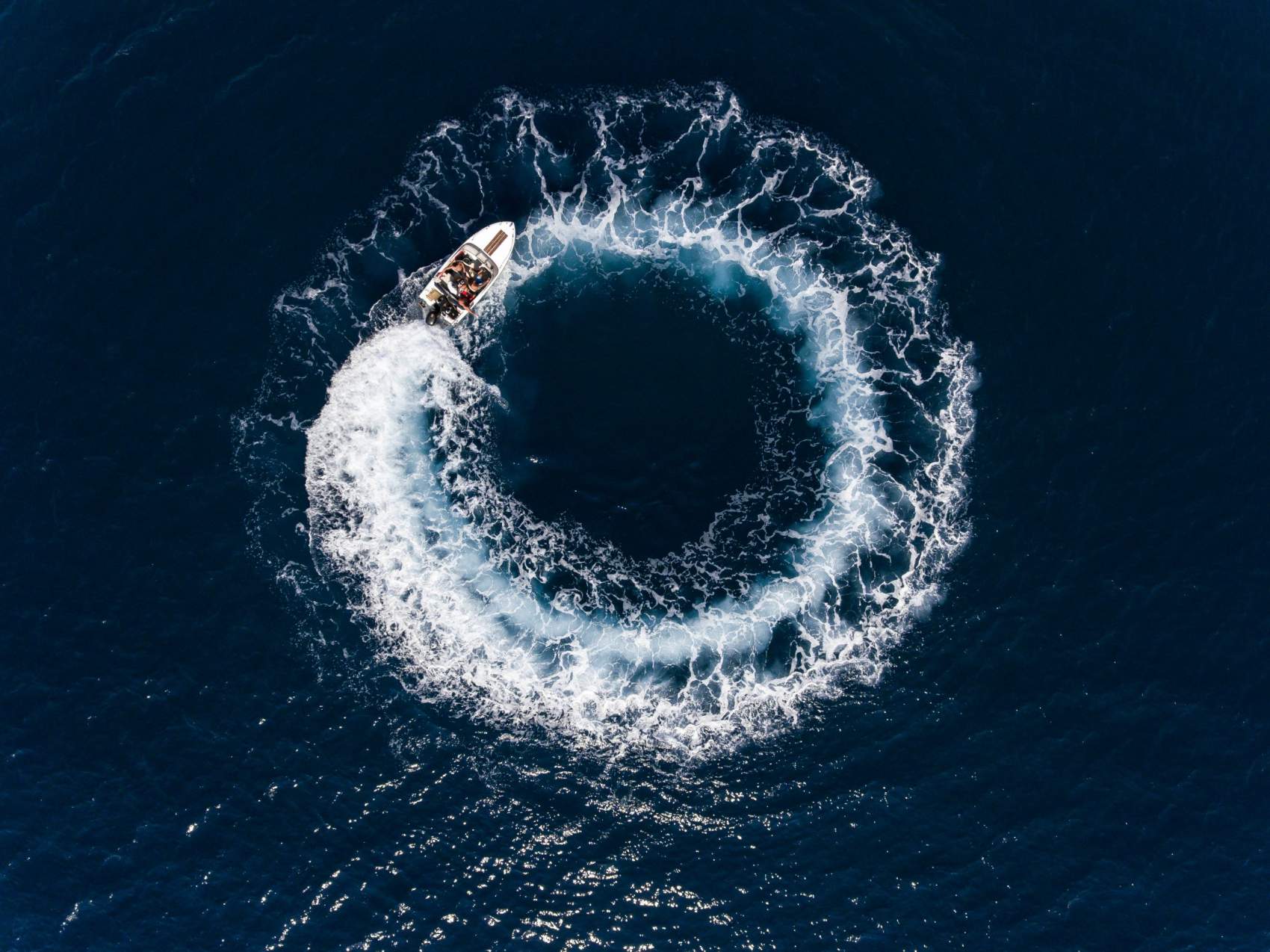 Settle for Nothing Less Than Perfection When You're Out on the Water
---
Hughes Marine is a family-operated and owned business excited about all the boating possibilities for our customers. As an authorized dealer for Centurion, Supreme, and Four Winns Boats in Missouri, we have been serving boaters just like you for years. We're proud to provide our customers with both new and used wakeboarding, wakesurfing, all-around — and even pontoon — boats. Plus, we have a fully stocked pro shop loaded with all the accessories, apparel, life jackets, and lake toys you'll want or need for a perfect day out on your boat.