Centurion Boats for Sale in Missouri:
Centurion Wakeboard, Wakesurf & Ski Boat Dealer
---
A Wide Selection Of Centurion Boats
About Centurion Boats
At Hughes Marine, we are an authorized, family owned dealership selling new and used Centurion Boats for wakeboarding and wakesurfing in Missouri. A boat manufacturer defined by its unprecedented performance and continual innovation, Centurion Boats for sale in Missouri are designed to cut through rough waters seamlessly. With the satisfaction and convenience of our clients being our foremost priority, we are proud to offer an exclusive inventory of Centurion wake boats that fits the aesthetic, personality, and budget of water sports enthusiasts in Missouri. So, visit our dealership to experience the flexibility, versatility, and wake generation of a Centurion boat.
Missouri's Finest Centurion Dealership — Hughes Marine
A Centurion boat offers the industry's largest ballast capacities and efficient water displacement, helping generate unparalleled wakes when hitting the water in Missouri. A wakeboard boat's most vital aspect is its tow point. With a high tow point allowing riders to catch more air and get more inventive with their waterborne acrobatics, you should consider buying Centurion wake boats as their tow point and hull are designed especially for your wakeboarding adventure. We're renowned for our talented, hardworking, and tight knit team, who are experts in streamlining your boat shopping experience at our Centurion dealership in Missouri.
Browse Used & New Centurion Wakesurf Boats for Sale in Missouri
An excellent wakesurf boat needs to ideally be multifaceted. It needs to offer a lot of internal ballast and have a deep V hull, so it can create longer, bigger waves to keep Missouri boaters engaged and thrilled. Optimal water displacement is critical for an exhilarating wakesurf experience, and you can trust Centurion wakesurf boat's proprietary Opt V hull construction, strength, longevity, and comfort to take your experience to the next level. From retailing a preowned 2021 Centurion Ri245 to selling a 2022 Centurion Fi25, we have options that are perfect for both seasoned pros and beginners in Missouri.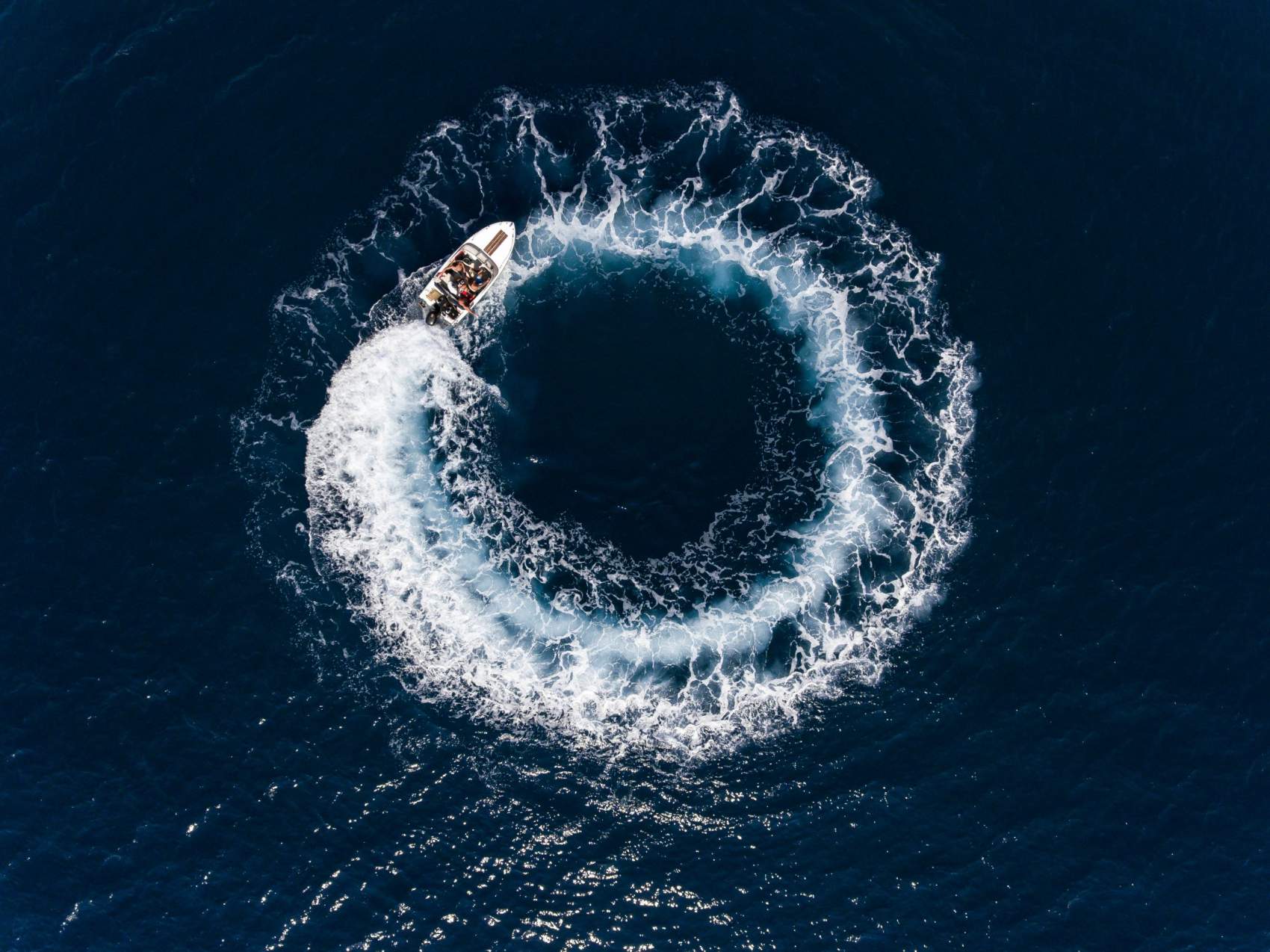 Settle for Nothing Less Than Perfection When You're Out on the Water
---
Hughes Marine is a family-operated and owned business excited about all the boating possibilities for our customers. As an authorized dealer for Centurion, Supreme, and Four Winns Boats in Missouri, we have been serving boaters just like you for years. We're proud to provide our customers with both new and used wakeboarding, wakesurfing, all-around — and even pontoon — boats. Plus, we have a fully stocked pro shop loaded with all the accessories, apparel, life jackets, and lake toys you'll want or need for a perfect day out on your boat.